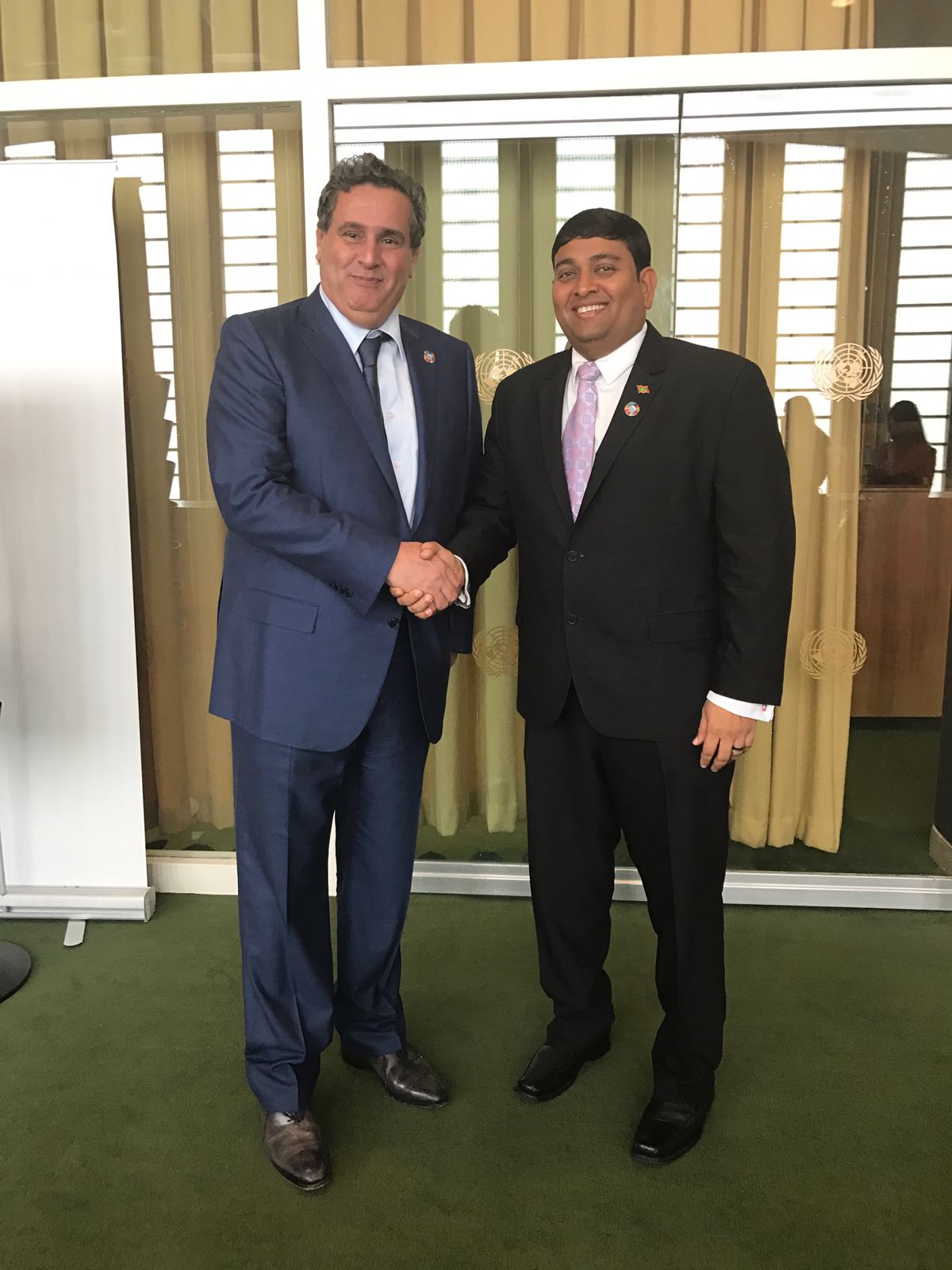 5 June 2017, New York; The Minister of Fisheries and Agriculture, Dr. Mohamed Shainee, has held a meeting with His Excellency Mr Aziz Akhannouch, Minister of Agriculture and Fisheries of Morocco this morning in New York.
The Ministers discussed the challenges to maintaining sustainable fisheries, including overfishing, illegal fishing and the critical need to prioritize sustainable fisheries practices and shared experiences to scale up sustainable fisheries. They further discussed the possibilities of strengthening cooperation between the two countries in the fisheries sector.
The Ministers met at the sidelines of the ongoing high-level United Nations Conference to Support the Implementation of Sustainable Development Goal 14: Conserve and sustainably use the oceans, seas and marine resources for sustainable development. The Maldives delegation to the Oceans is headed by Dr. Mohamed Shainee, Minister of Fisheries and Agriculture of the Maldives.