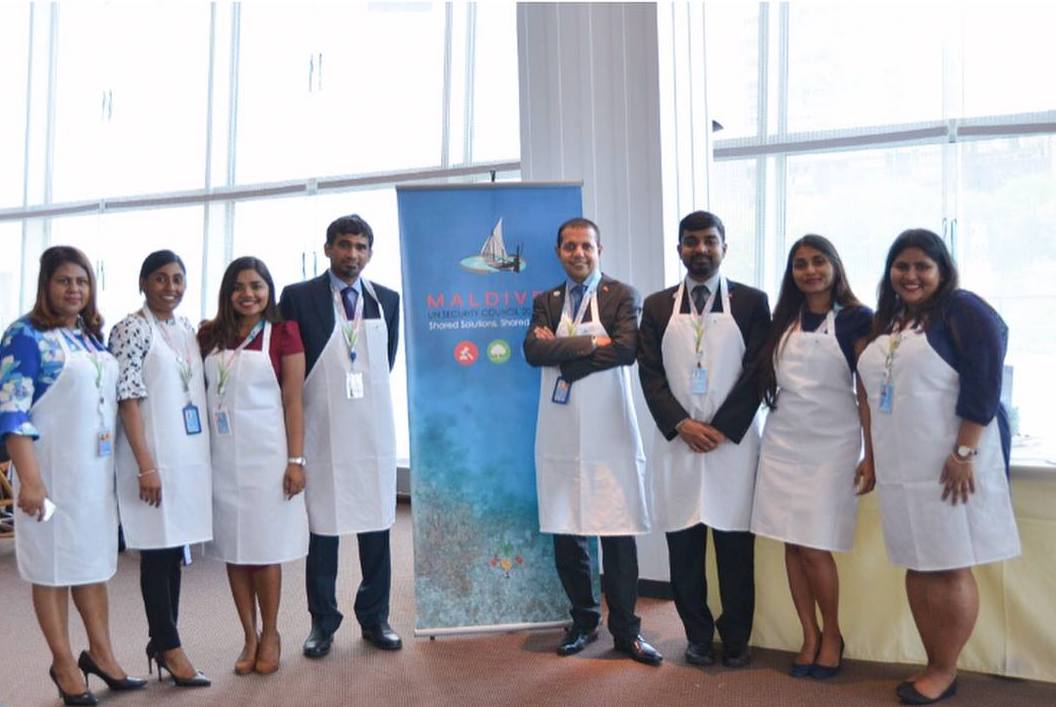 7 May 2018, New York; The Permanent Mission of Maldives to the UN hosted today, an event entitled "Haveeru Sai" at the United Nations. The purpose of the event was to share information about the sustainable fishing methods, and tuna fisheries in the Maldives, as well as share Maldivian delicacies with the UN membership. The event was hosted at the Delegates Lounge at the United Nations Headquarters.
Many diplomats, as well as staff of the United Nations participated in the event.
The Maldives is also competing for a non-permanent seat on the United Nations Security Council for the term 2019-2020.