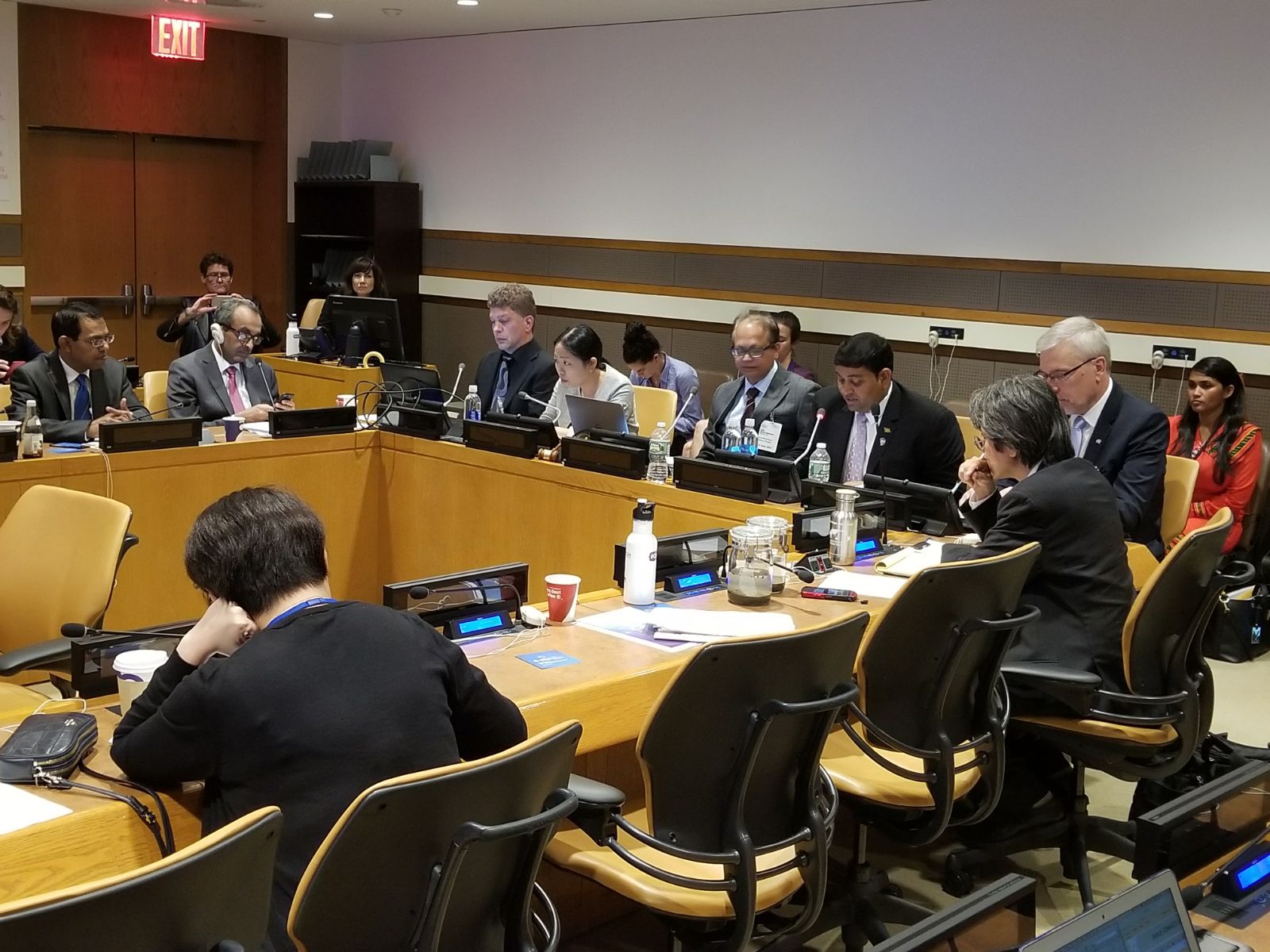 New York, 5 June 2017: The Minister of Fisheries and Agriculture of the Maldives, H.E. Dr. Mohamed Shainee today participated at the first partnership dialogue focusing on addressing marine pollution co-chaired by H.E. Mr. Luhut Binsar Pandjaitan, Coordinating Minister for Maritime Affairs of Indonesia, and H.E. Mr. Vidar Helgesen, the Minister of Climate of Norway. This was one of the seven official dialogues organised as part of the Ocean Conference that is taking place at United Nations Headquarters from 5-9 June 2017.
During the dialogue, H.E. Dr. Mohamed Shainee highlighted the global and interconnected nature of marine pollution, and emphasized how it directly impacts the economy, food security and quality of life of the Maldivian people, due to the close ties with the marine environment.
Minister Shainee also announced the launch of a national campaign to reduce plastics in the Maldives and the voluntary commitment of the Government of Maldives' fishery industry to address marine pollution, by reducing and phasing out use of plastics and intercepting ocean plastics for re-use. The national campaign to reduce plastic will be complimented by existing waste management policies incorporating both extended producer responsibility as well as the 3R principles.
The dialogue was moderated by Mr. Elliot Harris, the Director of UN Environment, and included expert panelists from science, academia, policy and regional bodies.