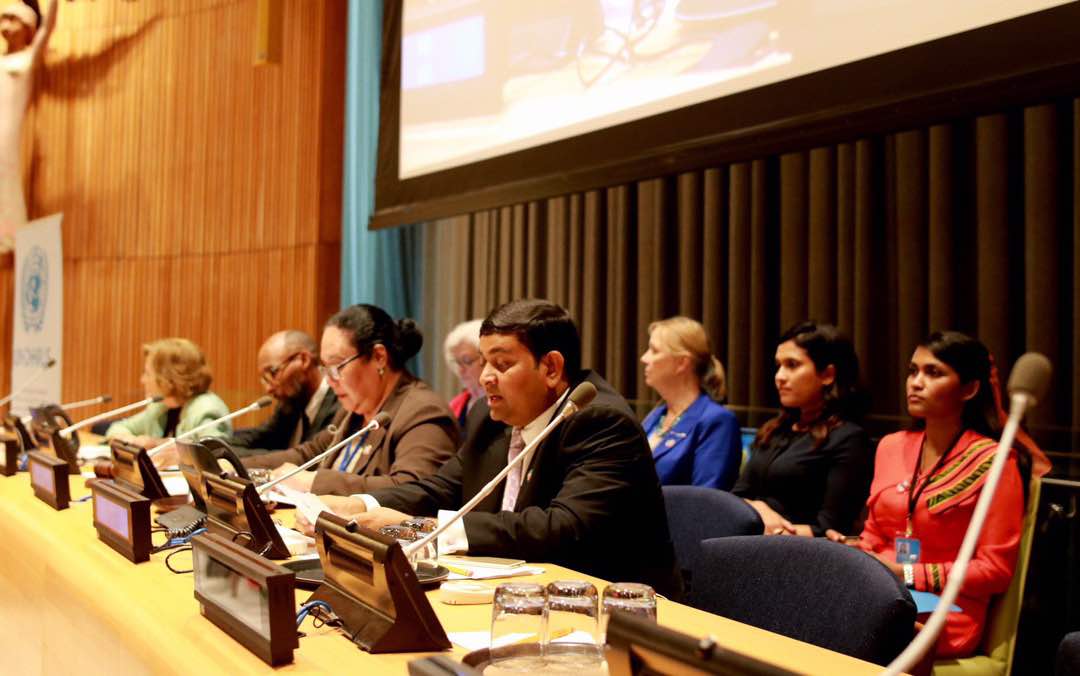 New York, 5 June 2017: The Maldives, as the Chair of the Alliance of Small Island States (AOSIS), co-hosted a High-Level Dialogue on Oceans and Seas with SIDS DOCK and the United Nations Office of The High Representative for the Least Developed Countries, Landlocked Developing Countries, and Small Island Developing States (UN-OHRLLS) focusing on voluntary commitments and partnerships focused towards achieving the SDG 14 targets in the context of Small Island Developing States.
While opening the High Level Dialogue, H.E. Dr. Mohamed Shainee, Minister of Fisheries and Agriculture of the Republic of the Maldives, noted the significance of SDG 14 to SIDS, and the need for support from the international community including private stakeholders. H.E. Dr. Shainee also announced Maldives' voluntary commitments to combat marine pollution by intercepting plastic waste in collaboration with the nongovernmental organization, 'Parley for the Oceans'.
In addition to the Minister, the meeting was presided over by Her Excellency Ms. Fekitamoeloa Katoa 'Utoikamanu, High Representative of OHRLLS, and Dr. Albert Binger, Secretary-General of SIDS DOCK. Special guests at the dialogue included Dr. Sylvia Earle, National Geographic Explorer-in-Residence and founder of Mission Blue and the Sylvia Earle Alliance, and Mr. Cyrill Gutsch, founder of Parley for the Oceans, Mr. Jonathan Taylor, Vice President for Climate and Environment, European Investment Bank, Mr. Douglas Frantz the Deputy Secretary-General of OECD and Mr. Nishan Degnarain from the World Economic Forum.
In addition to new voluntary commitments being announced by Swimsol SolarSea, Plastic Mining Cooperation and Blue Guardians, numerous Ministers from Small Island Developing States also announced and highlighted their respective country's national voluntary commitments.
ENDS